Curiosity is the thing that always blows horse lover's minds they want to know each and every knowledge at every point of time like what are the Big Horse Breeds, who is the tallest horse in the world and all.
So on this post,(Benefits Of Reading This Article) we are exploring a horse owner and about his World Record horse, body structure, how he growing, and his lifestyle in depth.
What is the Tallest Horse in the World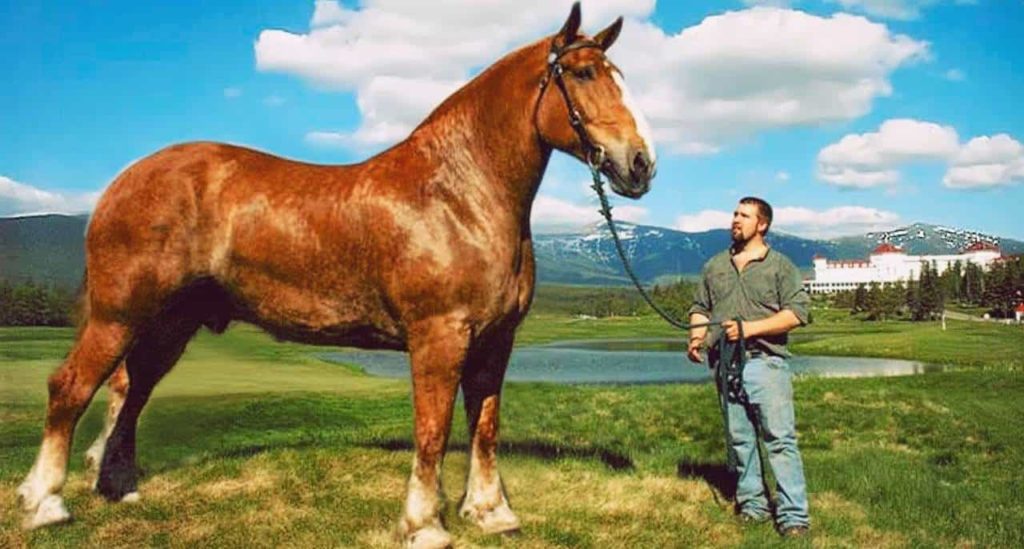 According to Guinness World Records, Big Jake is the tallest horse in the world and has achieved World Record with his remarkable height.
Without shoes, big jake horse weight is 20 hands (210.2cm tall or 82.75″) now he is a 17-year-old Belgian gelding horse only this factor gains a big fan base.
The proud horse owner Jerry Gilbert of Smokey Hollow Farm was purchased in Nebraska where Big Jake was born and that time he weighed around 240 pounds in the very first time.
Also Read: Essential Oils For Horses
day by day, he was growing, he got a great body structure but some of his viewers feel very nervous because of his tallest body but the actual fact is he was very friendly and adorable as well, not different with (without major height)other horses.
when he around 2600 pound of weight and his stall 20×20 feet double of an average stall it becomes the tallest horse all over the world
he always ate extra food every day as he near about a full bucket of grain twice per day in fact ate about a bale each day.
what you think?! how much is time to beats the Belgian draft horse's record? Share your thoughts and comment down below !!
READ MORE: Do You Know How Long Do Horse Live